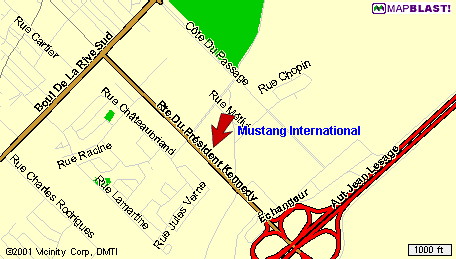 Mustang International is a company establish since 1998. Located downtown Lévis, Québec.

This is the largest company specialise in Shelby and Mustang 1964-1973 in Québec.

With a vast experience in Mustang / Shelby restoration,

our qualify staff will sensibly advise you.

Services offer by Mustang International :

** Buy / sell / trade Shelby & Mustang 1964 - 1973.

** Partial or complete restoration. 

** Mustang & Shelby value appraisal and authentification.

A visit of our facilities will convince you.

It will be a pleasure to meet you